My grandmother loved kitchen towels with chickens and roosters on them. She was a farm woman who raised chickens all year round and always had a rooster that "ruled the roost!" Her flock supplied her with a continuous supply of beautiful white fresh eggs. Twice a day she'd head to the large chicken coup to feed the chickens and collect the eggs. The excess eggs were gently washed by hand, packed up in boxes and taken into town to be sold. The "egg money" as my grandmother called it was her spending money to splurge with. I was very young and don't remember how much she received for a case of eggs but I do remember it was always the best trip into town!
The lucky grandkid who tagged along with her on this trip always got to pick out a little toy she'd buy for us, plus we'd get to stop in at the diner a few doors down from the store where we'd sold the eggs. The visit to the diner was quite the thing back then! In those days neither McDonald's or Starbuck's existed. As farmer's, the idea of going out to eat was never at the top of the "things to do" list. It was quite the splurge for us to sit in a booth and get to order something. Sometimes we'd just enjoy a piece of apple pie and a fountain drink while Grandma and Mom ordered coffee to go with their pie. Other times we'd have a lunch of tuna salad or grilled cheese sandwiches and then we'd split a piece of pie.
When Grandma moved from the farm to the city us grandkids were always on the look for knick-knacks that had roosters or chickens on them. We'd always try to buy her items with farm theme images and she always acted so thrilled to receive our inexpensive gifts.
Today I always smile when I see kitchen towels with chickens, roosters or farms on them. I usually end up getting them, too.
Some of my fondest memories of growing up are of the time I spent on the farm with my grandparents. I treasure the memories of helping my grandmother care for the rooster and chickens and collecting the eggs to carry them back to the house and get them ready to sell.
These are a few cute designs available today that I know my grandmother would enjoy. If your grandmother likes chickens she might like them, too!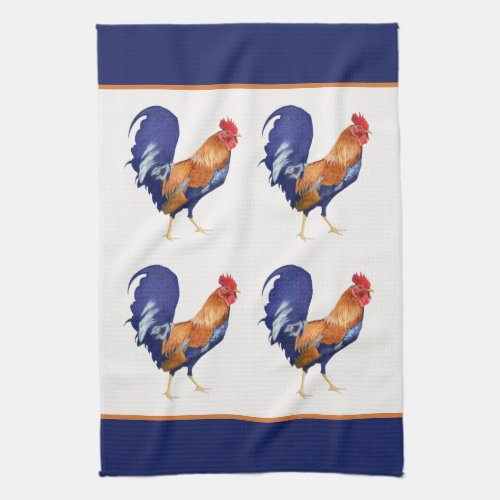 Blue Tailed Rooster PatternCheck Price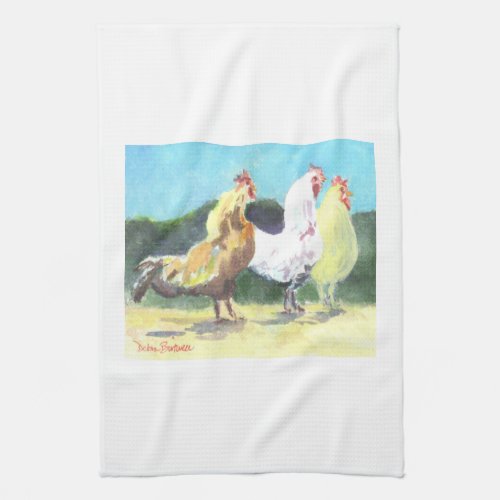 Three Watercolor Chickens Kitchen Dish TowelCheck Price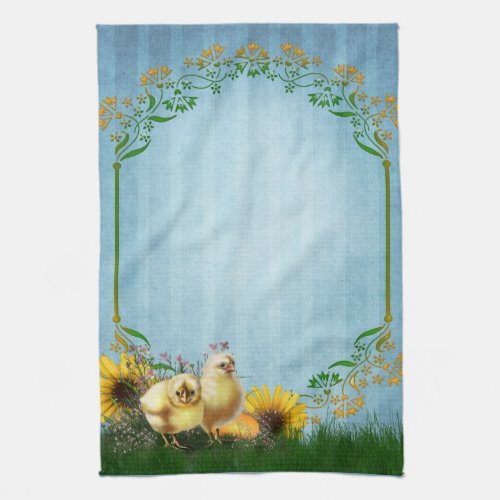 Sunflowers And Baby Chicks On Blue BackgroundCheck Price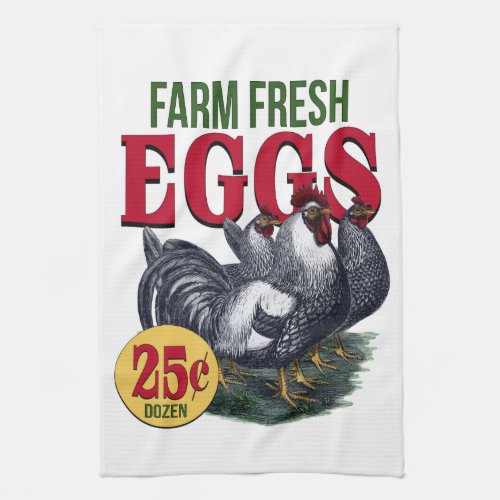 Farm Fresh Eggs French Rooster And Chicken's Kitchen TowelCheck Price
Patterned Tea Towel With Artistic HensCheck Price